Ah February, the time of year teachers start thinking about next year? Maybe? Too soon? Well I know in my part of the country teaching positions are posted as early as possible and interviews begin in March if not February. I know when my principal announced he was leaving it prompted a flurry of applications elsewhere for some. Wether you are a student teacher applying for their first job, a teacher looking to move up to coach or administration or a spouse who is finding themselves looking for a new job whatever the reason teacher interviews can be nerve wracking.
What questions will they ask me?
What do I wear for a teacher interview?
What questions do I ask them?
Well I'm here to help you with at least one of those today. What to wear for your teacher interview. I don't know about you but knowing my outfit is on point always makes me feel more confident. Blame it on my Type 3 Ennegram.
I am #notafashionblogger but I am a teacher who likes makeup and clothes.
And just so we're clear if you are preparing for a teacher interview - girl you got this! You have something amazing to offer the education world.
Tip 1 - Look professional - you don't need to wear a suit but leggings are also a no!
Tip 2 - Be Comfortable but not Sloppy - you don't want anything that's tight or makes you uncomfortable like new shoes that pinch or haven't been broken in. Make sure it's been ironed and looks nice.
Tip 3 - Wear Something You Feel GREAT in! If going out and getting a new outfit will help you feel confident go for it but you don't NEED to!
Your educational philosophy, your passion for your subject matter, your heart for kids that is what matters!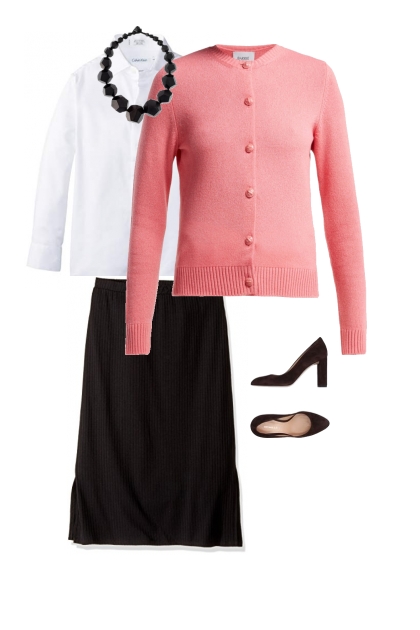 Some ideas are
structured skirt or pants - I like black but grey or brown works as well
White shirt
Cardigan - let's be honest this is a teacher staple
Basic shoes that match - sensible heel if you want
HERE is my Amazon shop with some pieces that would work - this is an affiliate link so if you purchase something I make a small amount. I use this for giveaways and to keep this blog running!